Multi-solutions for multi-channels
Support multiple retailers

Replace typical friction-filled paths to purchase with a single click that puts products (even recipes) directly into retailer carts.

Let the consumer choose

Our product engine easily sidesteps OOS conditions, 3P sellers, changing prices, etc, so your consumers enjoy a frictionless shopping experience.

More Insights

Whether or not a consumer checks out immediately, you still win. Carting triggers retailer retargeting and influences retailer recommendations/SEO.
Carousels & SmartButtons
Easy-to-implement Click2Cart code drives commerce from websites, brand.com pages, influencer pages, and more. Smartsite Carousels bring the retailer cart onto your page, so ecommerce is just one click away.

Carousels render via brand rules to show geographically-relevant retailers with the your brand in stock - and to let consumers save items to cart in a single click! SmartButtons let shoppers choose the retailer in two clicks (1 to open, 1 to select), for pages with multiple products or limited space.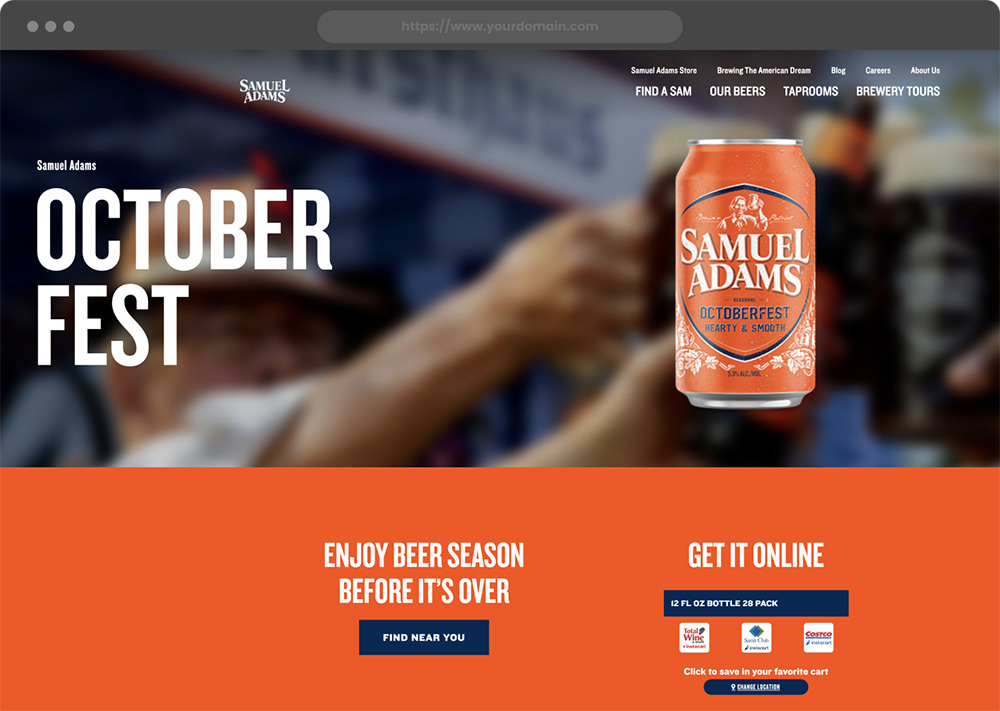 SmartShop
While recipes are a perfect fit for SmartShops, they work brilliantly for ANYTHING that sells better when contextually bundled (think skincare regimens, DIY kits, party packs, etc). It allows consumers to choose among products and select variants, while dynamically showing relevant local retailers.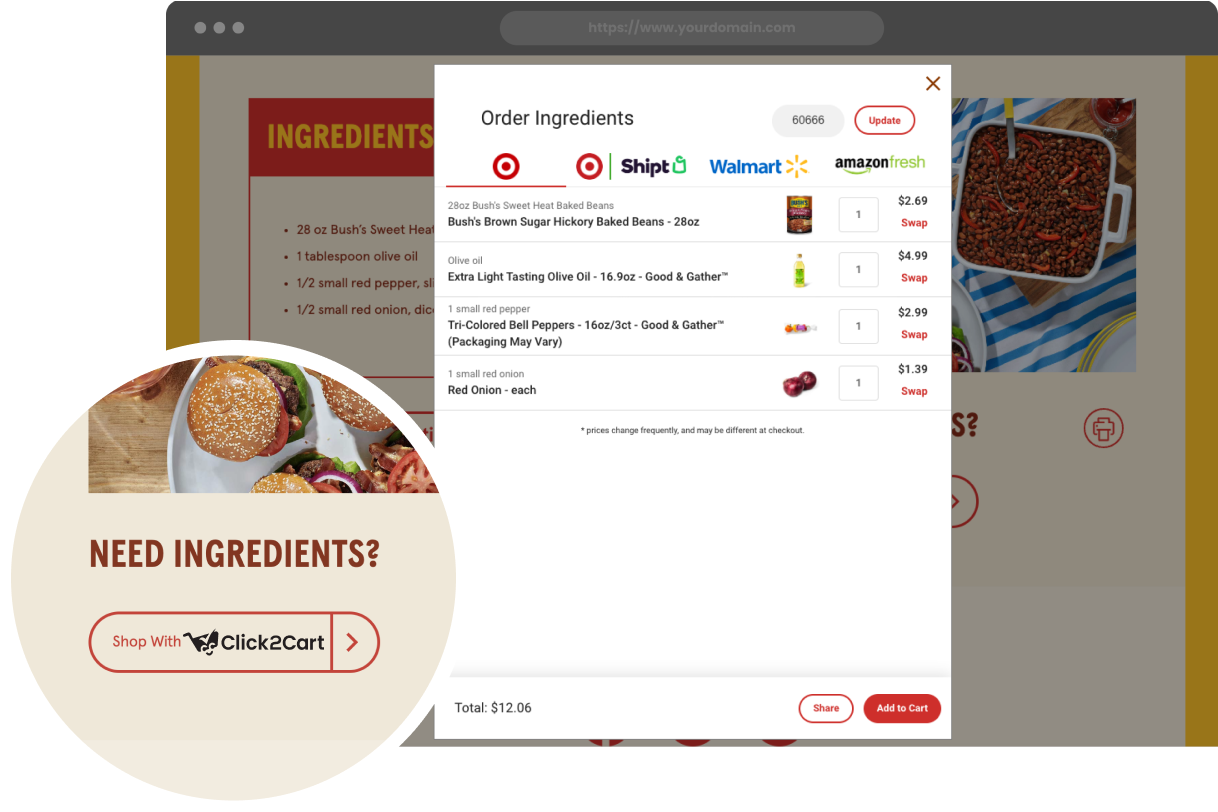 Product Locators
Optimize your site for omni-channel shopping and boost brand discovery. With unmatched coverage and no dead-ends, this is a no-brainer.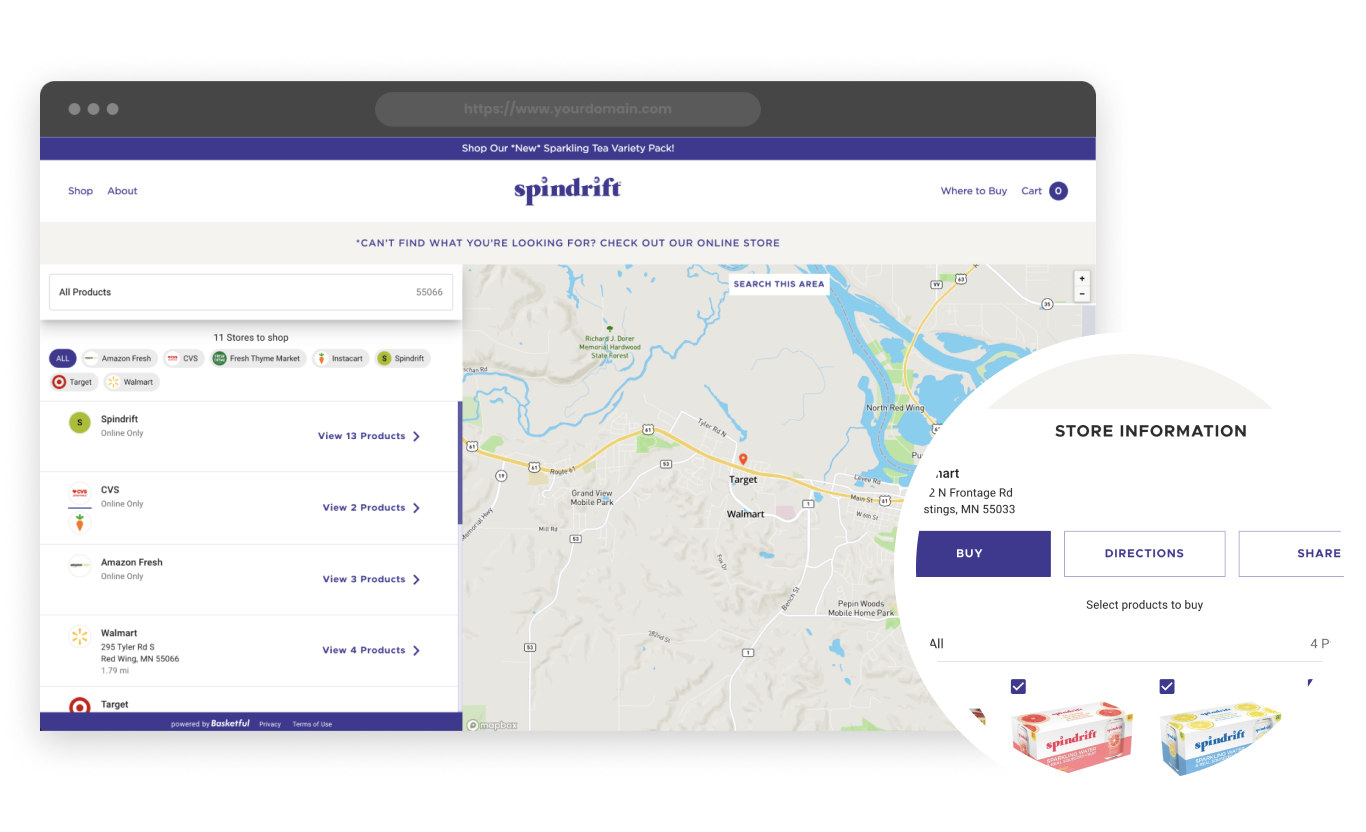 Click2Cart
®

difference

Think of it as your behind-the-scenes magic ecommerce wand. Friction-free, one-click carting means consumers aren't distracted by competitor ads or cross-selling, and there's no waiting (i.e. forgetting) to check out.

And even when shoppers don't complete a purchase, you still win because carting triggers retargeting and improves retailer-side SEO/SEM results.